Dumb and Dumber Door Decals
Product Background
In February, I was in San Francisco visiting colleagues and decided to drop by the Metreon for a quick snack. As usual, a conference was happening just across the street at Moscone, IBM's Think 2019, and advertisements covered most open surfaces advertising the conference.
UX Issue
Conferences occur all the time at Moscone and advertisements routinely plaster over any available space around the center, but these door banners covering the East entrance doors of the Metreon were just not transparent enough to see through the door from the outside. Why is this a problem?
It is a problem when individuals are traveling bi-directionally through a single set of doors and one set of travelers can't see what, or more likely whom, is on the other side!
In just the time that it took for me to snap a couple photos, around a dozen people attempted to enter a door from the outside only to find someone directly inside attempting to exit the building.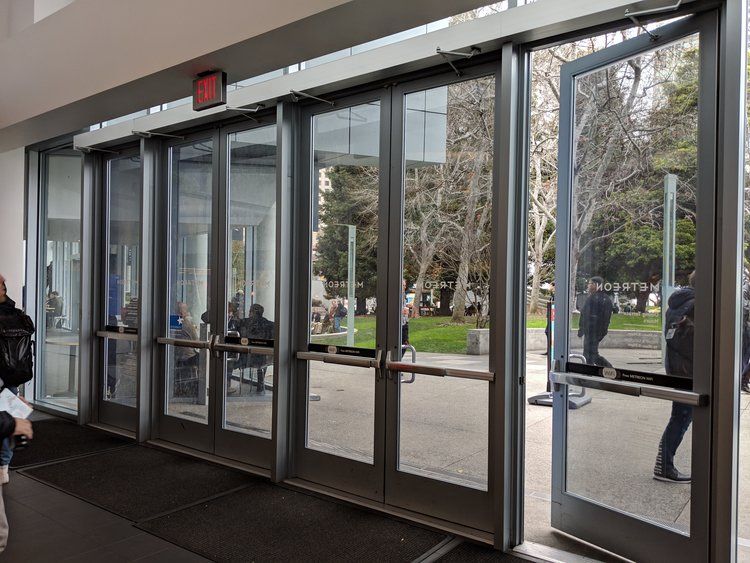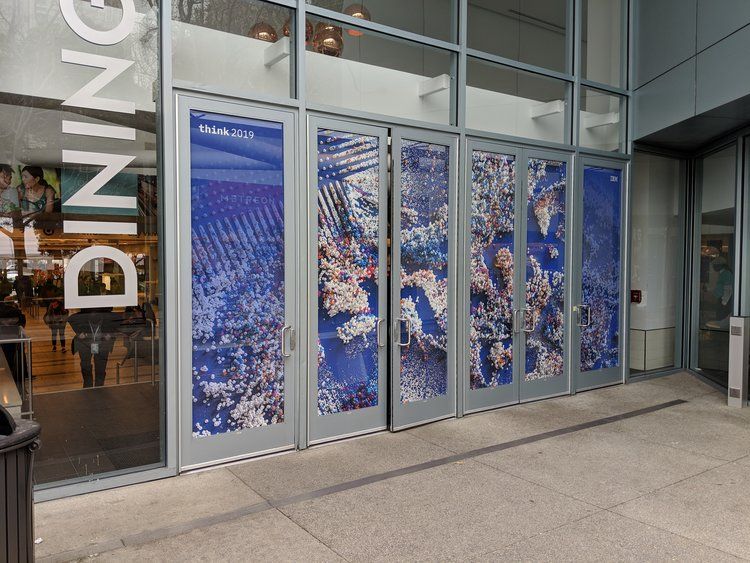 Potential Remedy
This problem could have been solved very easily by simply testing the material on a piece of glass before placing across an entire six door span in a commercial setting. That these doors were left in this situation implies that the individuals responsible for posting the signs took one look and decided they couldn't or didn't want to redo them.