Lassen Volcanic National Park - Summer 2009
Overview - As one of the least visited national parks in the country according to Frommers, Lassen Volcanic National Park completely surpassed are moderately low expectations. It was one of the most pleasant surprises of the trip.
Details - I must say that after visiting Lassen Volcanic National Park that it is one of the most underrated parks in the United States. Our two nights that we spent at Summit Lake North Campground were extremely well spent. As we drove in around 6pm to Lassen, we really only had one full day there, but again we felt that it was the perfect amount of time.
We got up around 5 am to hike up to the top of Lassen Peak (5 miles RT, a mountain climb at 9,500-10,500ft). It took us around an hour and a half to climb to the top, however, it may take you twice as long depending on your experience with altitude, as the peak resides at 10, 457ft. The trail was in pretty good condition with some snowy and icy parts at times, but otherwise uneventful. You will at first be tempted to go straight up what looks like a trail at the beginning, but please refrain, as it is not the real trail. Signs will mark your path, please protect the trail.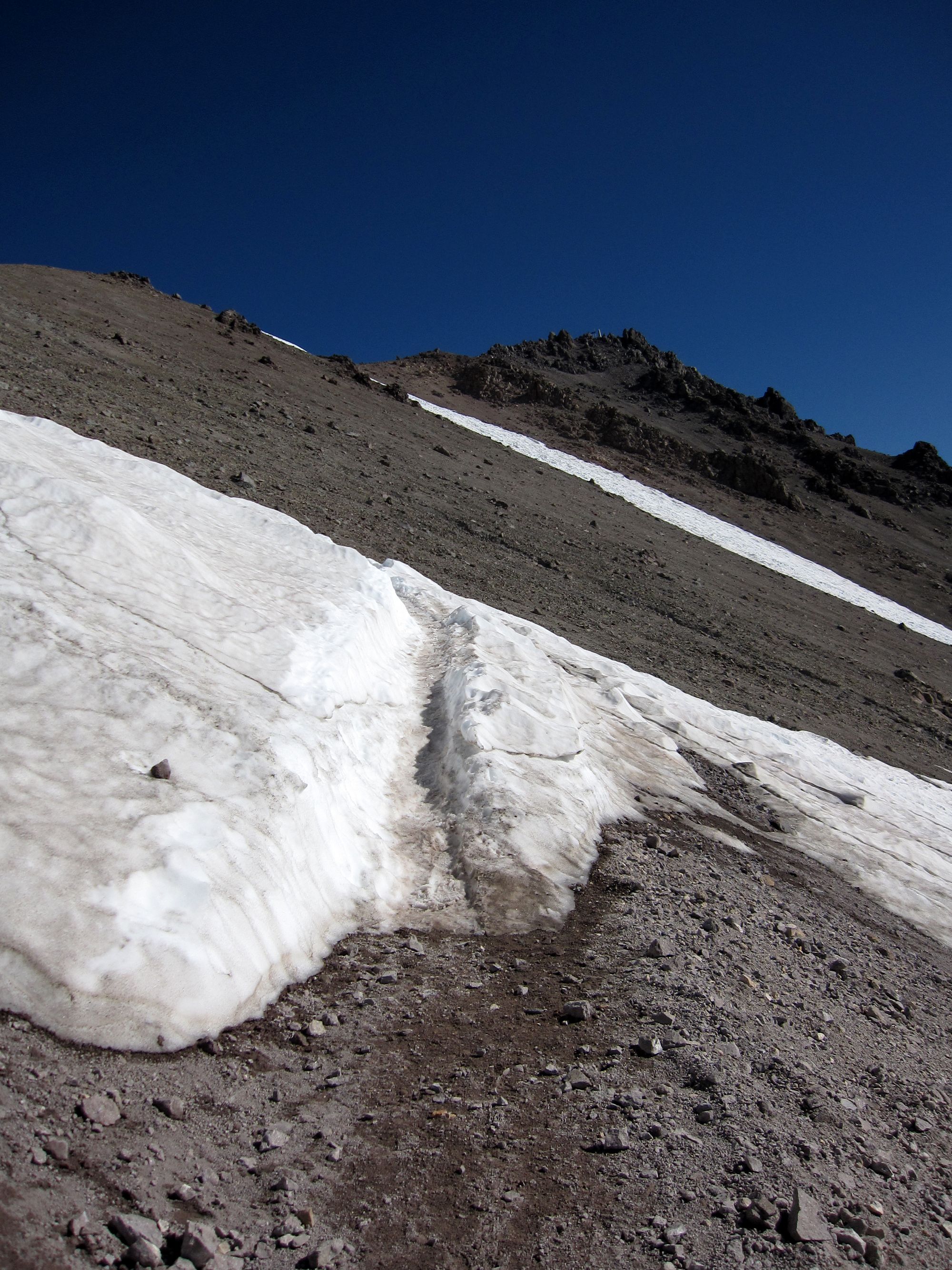 While the hike is challenging, the views do not disappoint. You will likely be the only ones on the trail (if you go around 6am) and will be able to see 150-200 miles in every direction.

One idea we didn't have time to try out was to camp on top of the mountain, or at the very least go up at night, as the views of the night sky are incredible in Lassen Volcanic NP.
After we finished climbing Lassen Peak and hiked down, we headed over to some of the geothermal parts of the park, stopping on the way at Lake Helen which is simply stunning.

After stopping at Lake Helen, we drove on to Bumpass Hell geothermal area. The geothermal activity, while not nearly as pervasive of that at Yellowstone, was spectacular in its own right. The Bumpass Hell Trail (3 miles RT, very flat and easy) takes you to the primary geothermal area of the park where numerous boardwalk paths await. There are steam vents, mud pots, fumaroles, and hot springs all within a short distance of each other. I was able to get some of my favorite pictures of the trip here.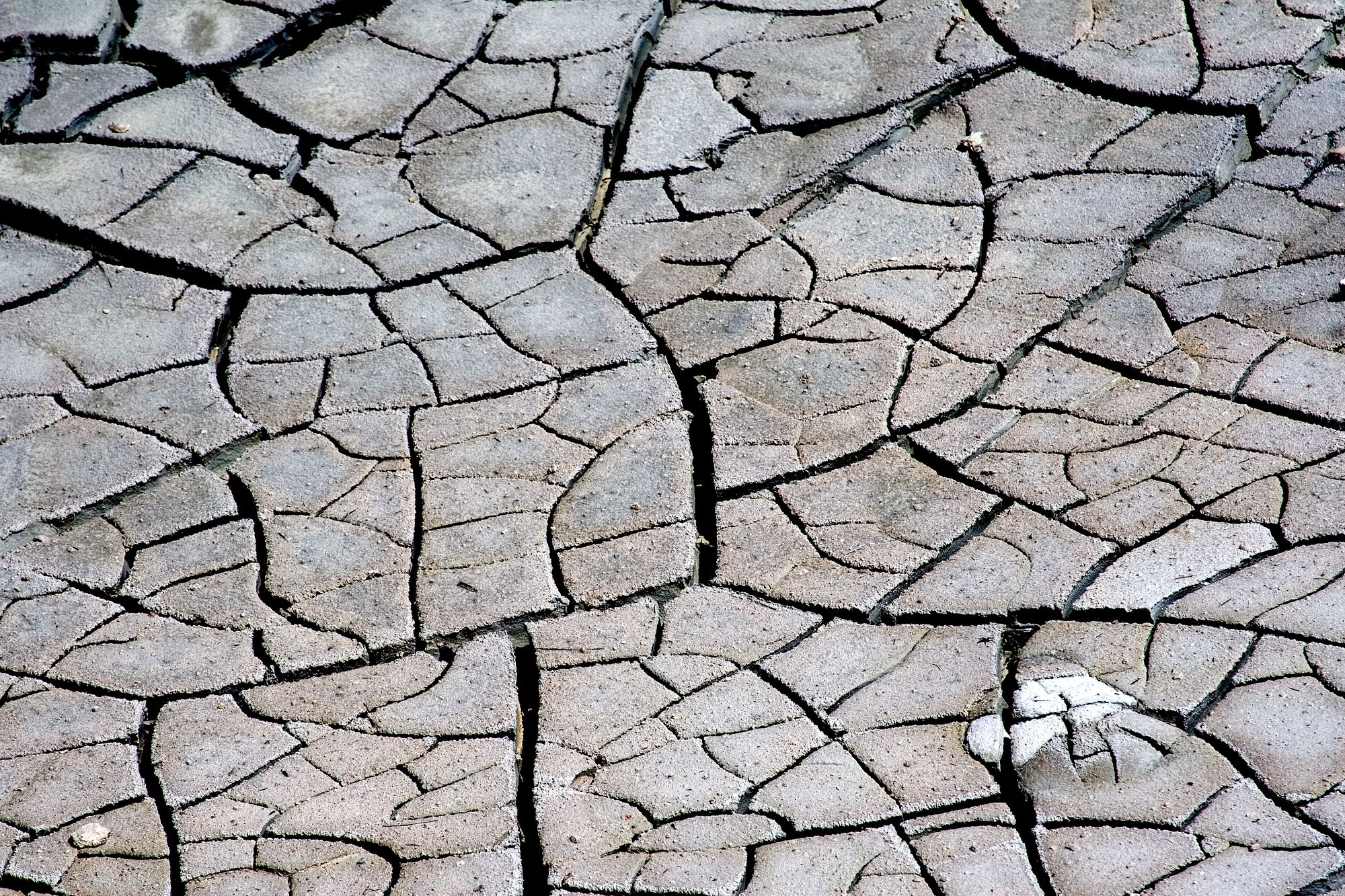 We liked the area so much that we decided to come back at dusk to see whether the sunset light would bring new light to the area. While it was not really what we imagined, it did give me the opportunity to take some timelapse photos.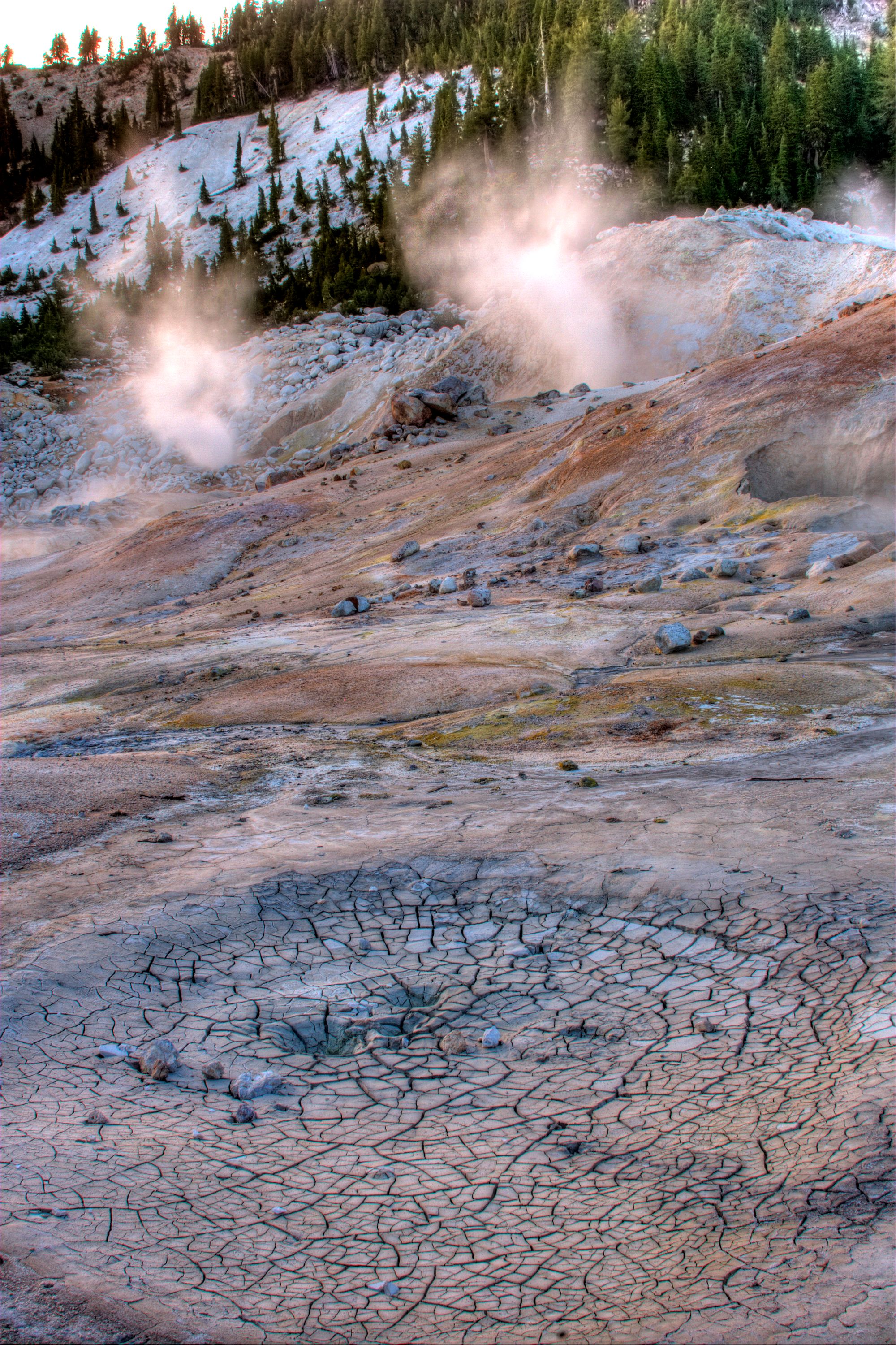 Another reason we wanted to come back to Bumpass Hell at dusk was due to the small parking lot at the entrance to the trail. As we were leaving the area earlier around 5pm, a local astronomy club was setting up their telescopes and they told us that that parking lot was the best area in the park to see the stars. We figured why not, and boy, were they right. I have only seen the stars like that two other times in my life, once in the Amazon in Peru, the other in the Negev Desert in Israel. Take a look.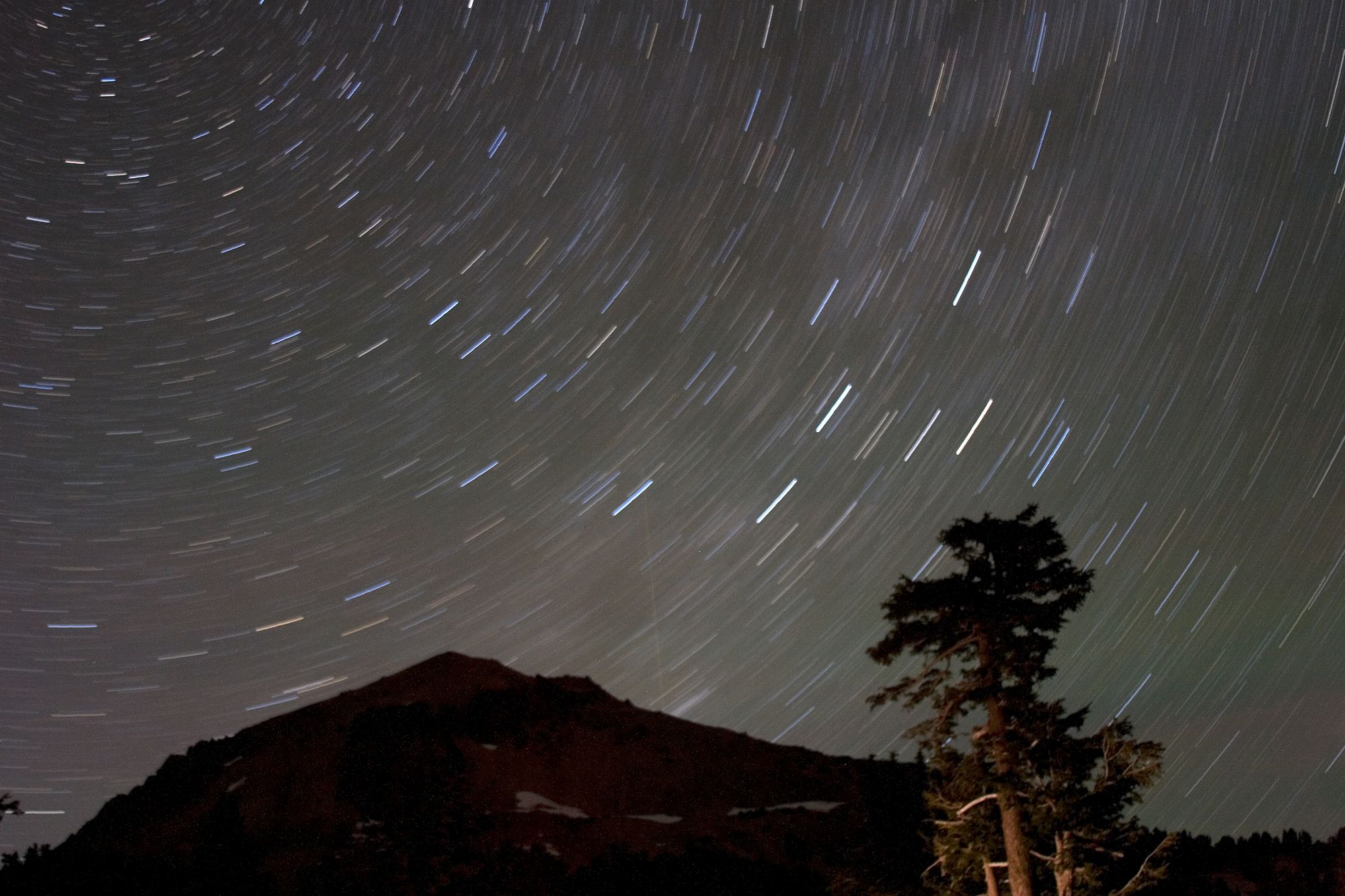 After that we headed back to our campsite at Summit Lake North as it was already 1:30am. If you can do our schedule, you can see all of Lassen Volcanic National Park in one day.
Final Words on Lassen Volcanic National Park
Overall Verdict - We were pleasantly surprised. Our expectations were not that high, but Lassen Volcanic NP turned out to be a great NP.
Days/Nights to Camp/Spend Here – 2 nights is our recommendation, one to just get there, and another so you have one full day to enjoy the park. Less than that and you will miss out.
Camping Evaluation - We stayed at Summit Lake North Campground and it was a basic campground with pit toilets and no showers. It was slightly buggy, probably because it was right next to a lake, but other than that, a centrally located place to camp. Avoid Manzanita Lake Campground as it is on the opposite side of the park that most of the geothermal activity is.
Best Time To See Lassen Volcanic NP - The morning and evening reign supreme here. Get up early for Lassen Peak, stay up late for the stars. There really aren't any crowds to speak of at this park, which was nice for a change.
Tips/Tricks - Bring bug spray and long sleeves for Bumpass Hell in the evening, as it gets quite buggy.
Best Hikes - Lassen Peak and Bumpass Hell.