Humboldt Redwood State Park - Summer 2009
Overview - Instead of visiting Redwood National Park as one might normally do to see the redwoods, we chose to go a different route upon the recommendation of our Frommers guide that said Redwood NP was not nearly as pristine as Humboldt Redwood SP as logging was allowed there until the late 60s. Fear not, if you make the same choice as we did, you will not miss out on any redwood goodness. Humboldt Redwood SP not only delivers, but is nearly empty all the time, and is a beautiful place to spend your time among the redwoods.
Details - We drove in to the park in the afternoon and were initially dismayed by the fact that there is no free map for the park, so try and print out one in advance off Google if you can, it will save you $5 bucks. We just took a picture of the map at the visitor center. After hiking around the Avenue of Giants for a couple of hours and enjoying the gigantic redwoods, we set up camp at Albee Campground. They have quite a few sites available and most if not all are shaded. Again, basic amenities are here plus coin operated showers. The only way to get to it is down a very narrow (narrower than one standard lane at some points) road across a wooden bridge that looks like it will fall at any second. Despite the interesting entrance it is a great place to camp.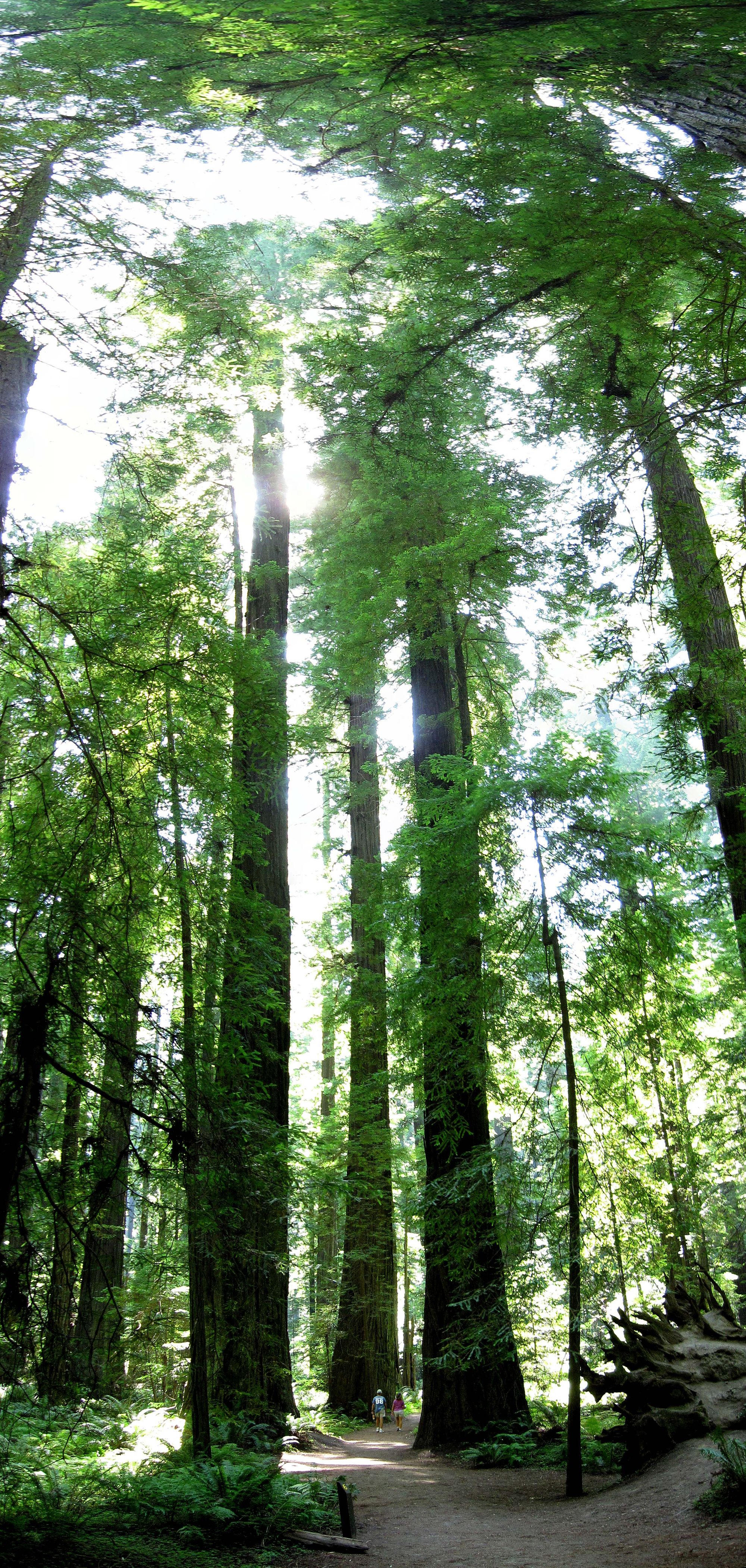 As we could only spend one night in Humboldt SP, we only did one hike the following day, and that was the hike to the Grasshopper Fire Lookout Trail (14 miles RT, gradual incline for 7 miles). This hike was unique in that it took you up a fire service road to an actual fire lookout. We started hiking around 7am, and we felt that was the perfect time to hike it. You were up at just the right time to see the light streaming through the trees (below).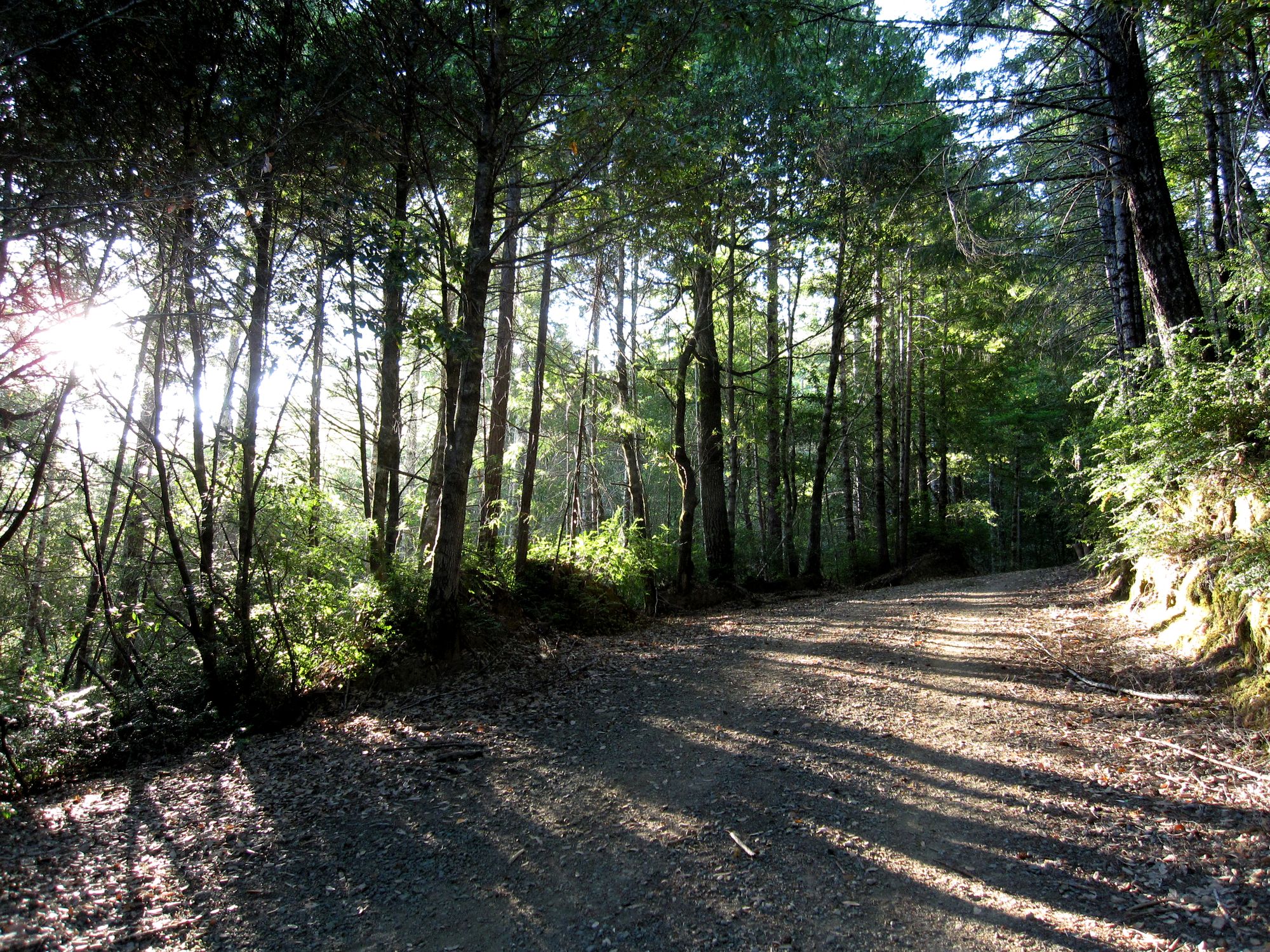 Final Words on Humboldt Redwood State Park
Overall Verdict - The redwood trees were amazing. Worth a drive through at the very least.
Days/Nights to Camp/Spend Here – If you don't want to do the Grasshopper Fire Lookout Hike, then there really isn't a reason to camp there. For instance, you could drive up from Yosemite NP to Lassen Volcanic NP, touring Humboldt Redwood SP on the way, in the same day.
Camping Evaluation - Albee Campground was nice. I am not going to knock it one bit. The spots are shady, its clean and quite, and your in the middle of giant redwoods, not much to complain about.
Best Time To See Humboldt Redwood SP - Anytime, but hike in the morning as usual. We came in to the park in the afternoon, and while there were people, it did not feel crowded at all in mid-July. This park you can come and go as you please.
Tips/Tricks - Print off a map before hand, as it is a state park, your National Park pass is no good there, and the only map they offer is for $5. Save yourself the money.
Best Hikes - Avenue of Giants isn't really a hike per se, more like a stroll through the forest. Very easy but well worth it. Grasshopper Fire Lookout Hike is the only really "hard core" hike in the park, but it is fun nevertheless if you are up to it.