Grand Teton National Park - Summer 2009
Overview - The Grand Teton National Park is a park no photos will do justice and no words will accurately describe. The sheer absolute scale of the mountains that appear to burst forth from the valleys you hike within is a sight to behold. The only national park I can liken Grand Teton to is the Grand Canyon. Other than that, its a see it to believe it national park.
Details - Having just visited Yellowstone National Park, we were not really expecting anything to top the natural beauty we had just seen, let alone a national park right down the highway. We were proved very wrong on that count as soon as the Grand Teton Mountain Range swung into view.

It's one of those moments that you just pull off to the side of the road and stare. It won't be the last time you simply stop and stare in Grand Teton. While I will detail the hike that we did in the Grand Teton NP, I will let the pictures do most of the talking. The Grand Tetons are something else. The hike we did is roughly called the Cascade Canyon Loop Trail.
We got up at 4am and were on the trail by 4:45am. We started off at the Jenny Lake Trail Head (South Side, about 2.5 miles to Inspiration Point/Cascade Canyon turnoff) and proceeded to hike around the lake to Hidden Falls and Inspiration Point. At this time in the morning, we were the only ones on the trail.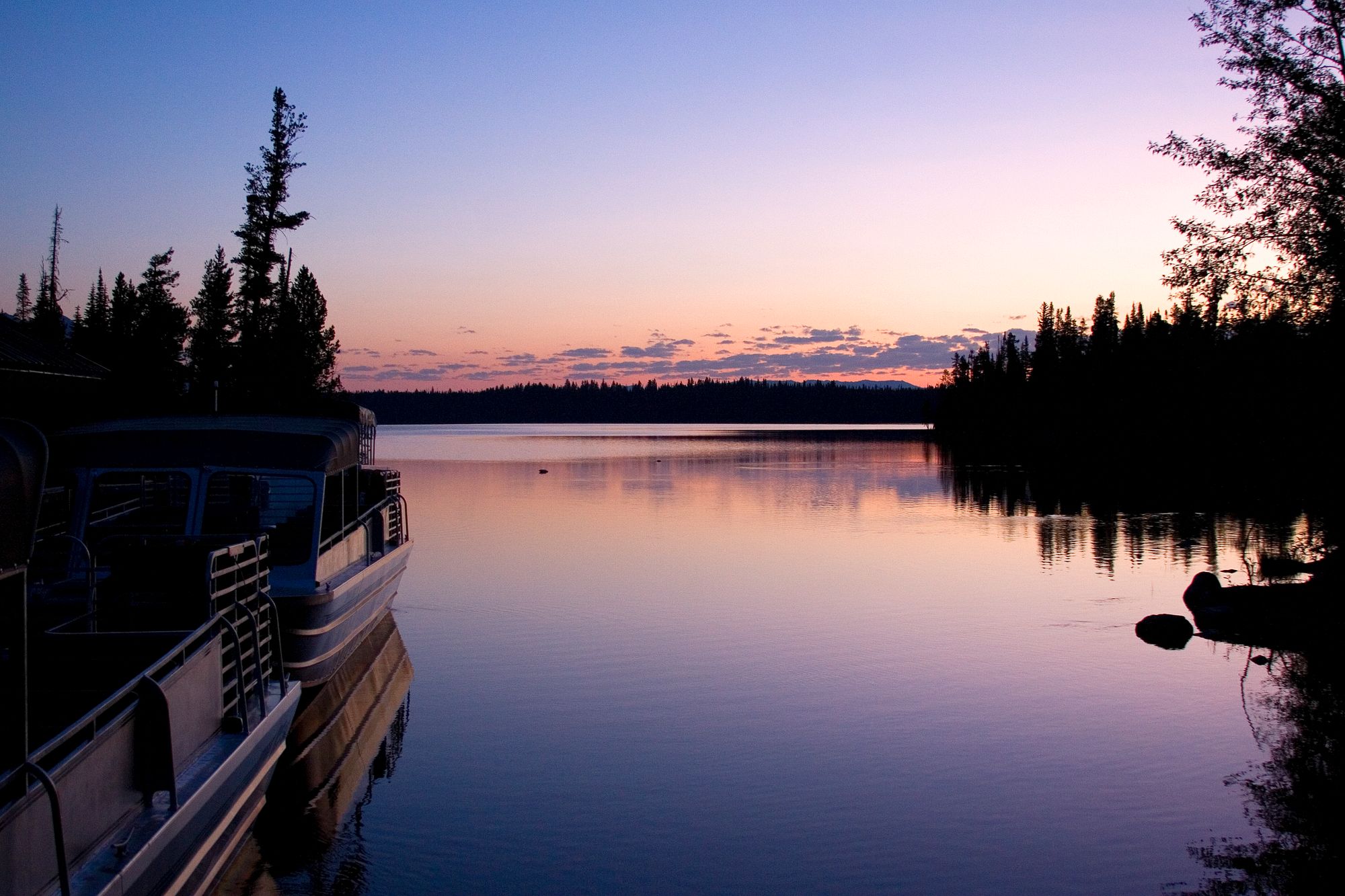 After you we got to Inspiration Point, which has a spectacular view over Jenny Lake, we continued west on the trail through Cascade Canyon (7.2 Miles West to Lake Solitude and Paintbrush Canyon). The views are spectacular all along the bottom of the canyon.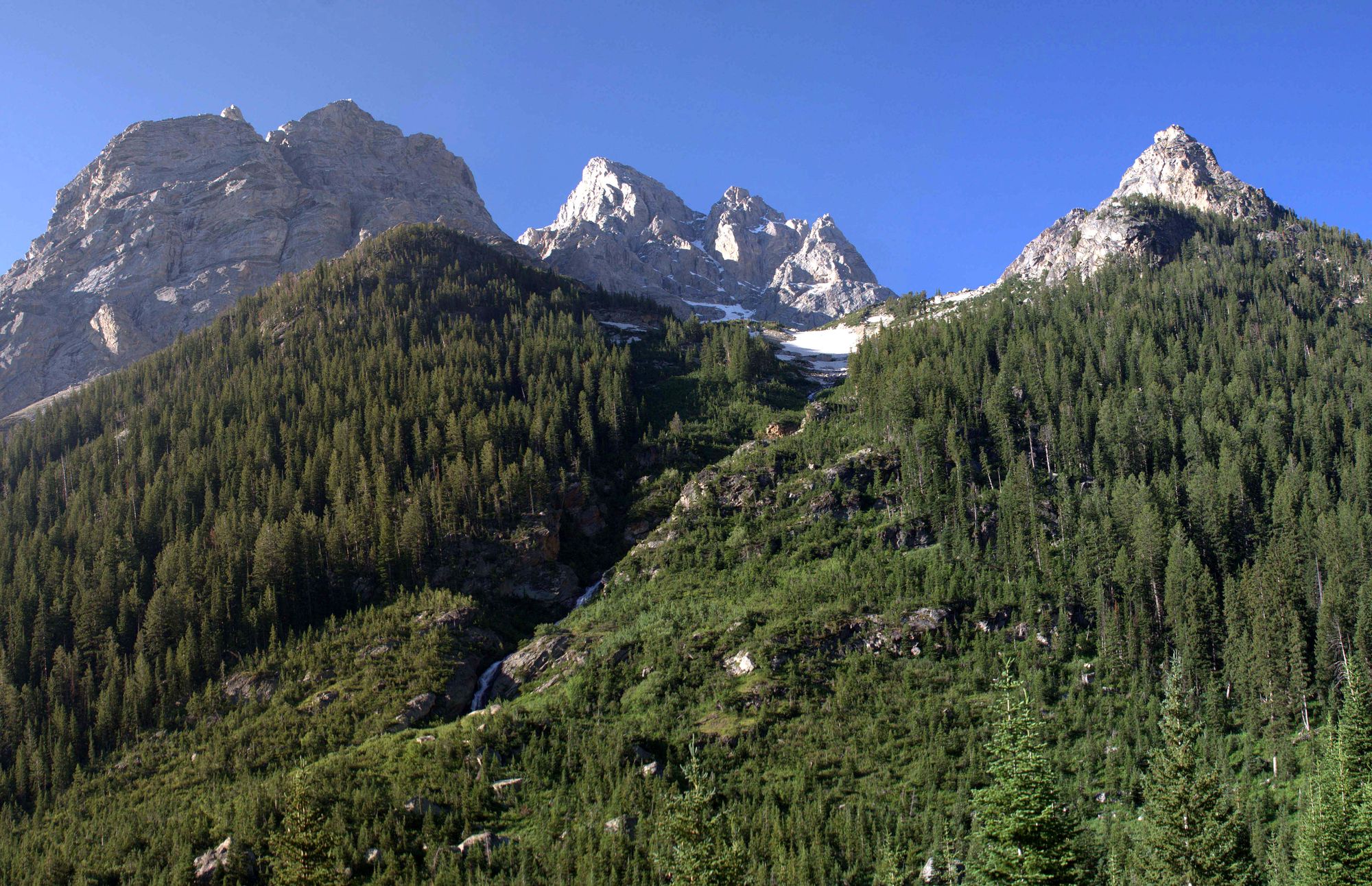 After you hike west along Cascade Canyon, you will get to a split in the trail, and you will want to take the North route as that continues along Cascade Canyon.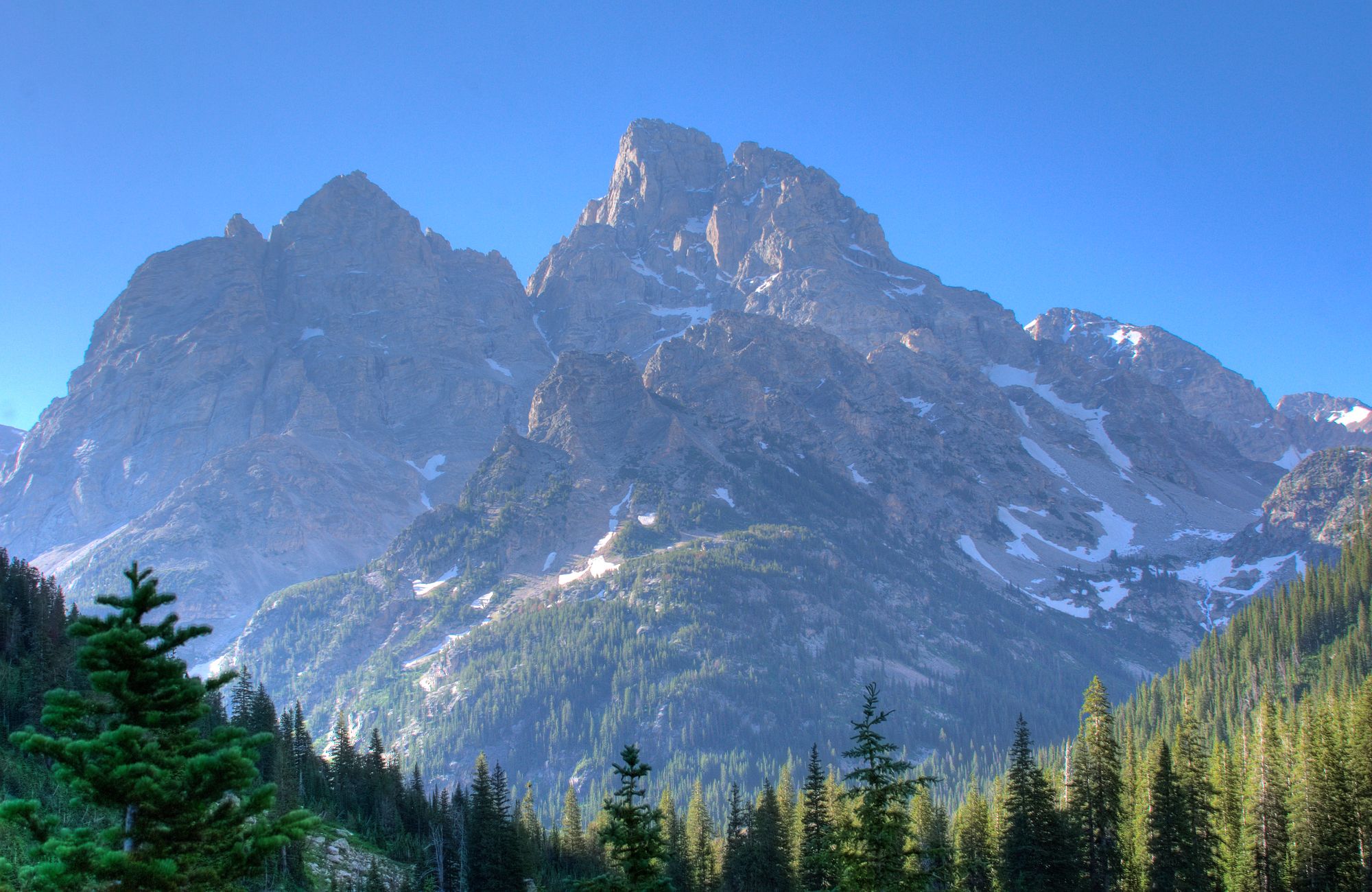 After hiking through the West and North legs of Cascade Canyon, you will reach Solitude Lake, which is a fantastic place to stop, take a break, and eat some calories, because you will be at the 10 mile mark already.

After taking a well deserved break at Lake Solitude, you will begin one of the hardest parts of the entire hike, as this is where you will gain almost 1,000 feet of vertical elevation in order to descend into Paintbrush Canyon.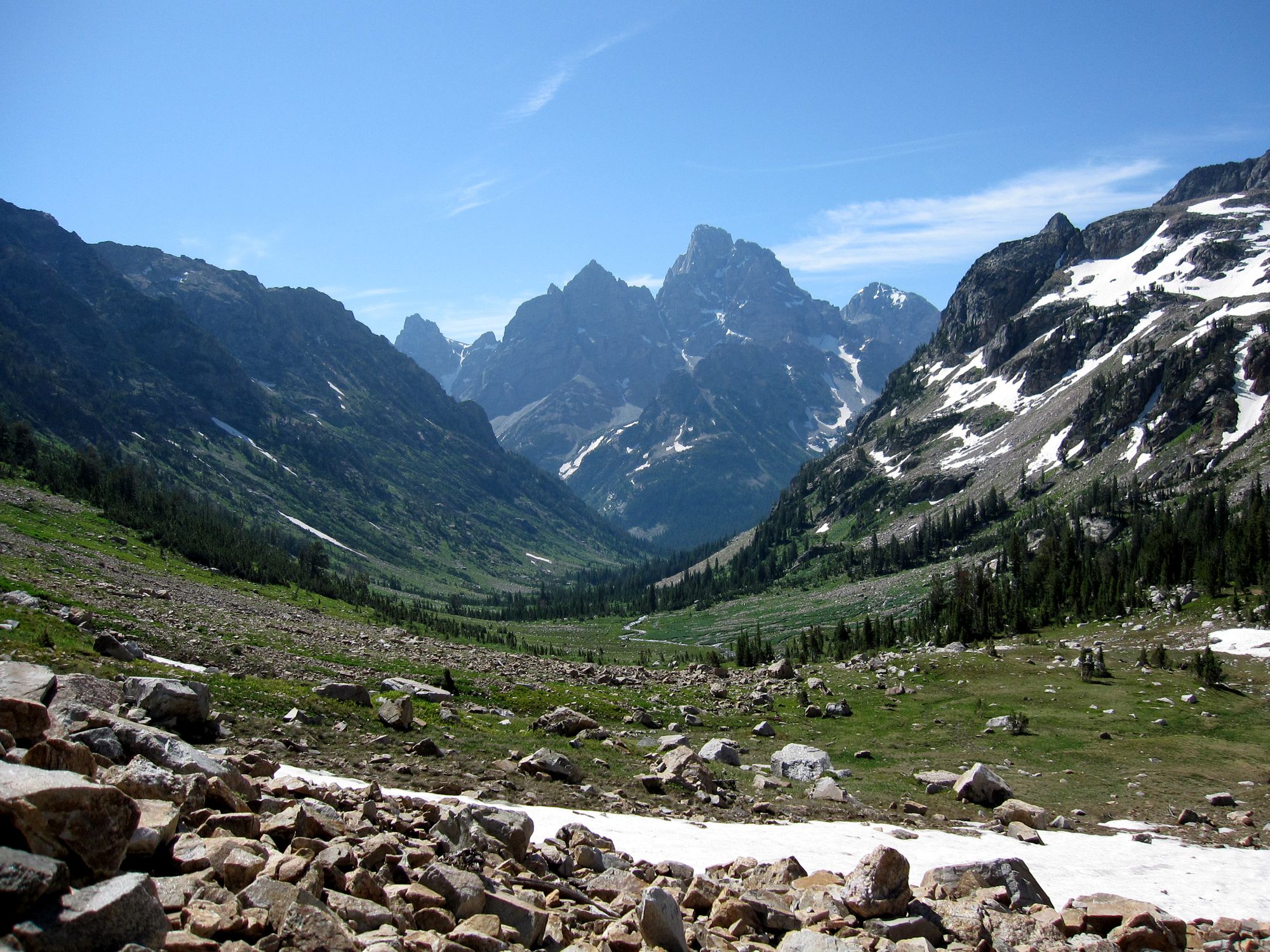 After you get up the hill, you will get to one of the best vistas of the entire hike. Overlooking Paintbrush Canyon and the trail back, you can see for miles.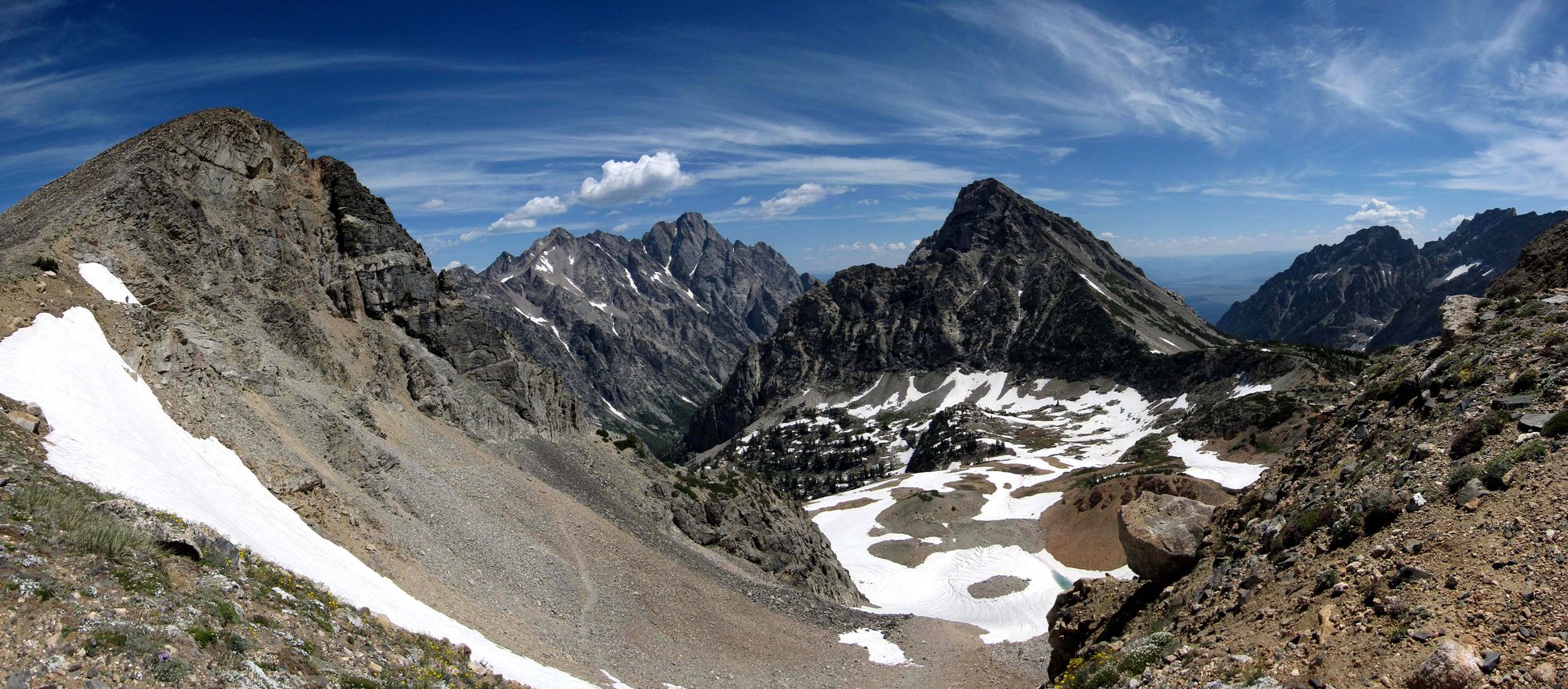 After taking another well deserved break to drink in the views, the descent into Paintbrush Canyon begins. This is where the trail can get slightly tricky and why we recommend going clockwise on the Cascade Canyon Loop (extended edition with Jenny Lake) as this allows you to go down the parts of the trail covered in snow, which is much easier and more fun than trying to hike up them. You can see the trail gets slightly rocky and snow covered in the pictures below.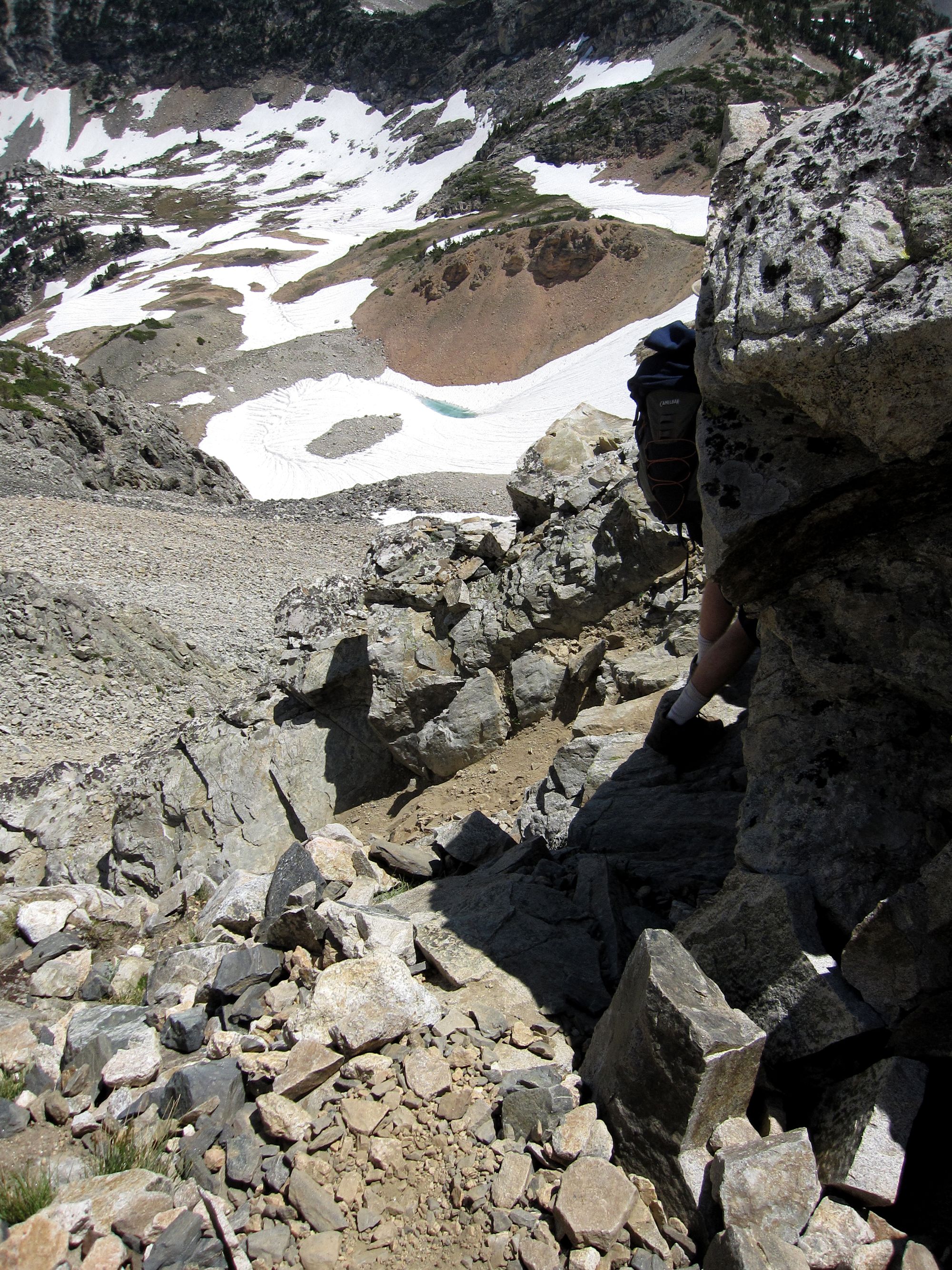 You then proceed to hike the 10.3 miles back through Paintbrush Canyon. This stretch is mostly downhill, and is pretty easy, but equally spectacular.

After we had gotten back to the String Lake Trail Split at the end of the Paintbrush Canyon Trail, we discovered we had made a huge mistake. We miscalculated the distances of the total hike. It was 20 miles from South Jenny Lake through Cascade Canyon and Paintbrush Canyon to the String Lake Trail Split, not all the way around. It would be another 6 miles back from the String Lake Trail Split to our car at South Jenny Lake. This resulted in our hike going from a total distance of 20 miles to 26 miles. That hike remains the longest I have ever hiked in one day.
Ironically enough, there was a ferry that would have taken us from Hidden Falls, about halfway back to Jenny Lake, right to our car at South Jenny Lake. However, it cost $7 per person, and if you have read my post of the costs of this trip, $7 boat rides just don't fit in the equation, so we hike the rest of the way. It all worked out in the end, but the 26th mile is the hardest mile I have ever walked.
Overall Hike Notes - The Cascade Canyon Loop Trail with Jenny Lake extension is an extremely challenging hike simply due to the distance. There are some rocky and slippery parts, but otherwise it is a pretty straightforward trail. However, be sure to hike it the way we did, clockwise, otherwise you will be hiking up the rocky and snowy parts of the trail, which will not be any fun. Also, either bring plenty of water, or something to purify water with, because there is nowhere to get water along that 26 miles. We brought 7.5 liters each and that lasted us, but we were out near the end. So be sure to bring plenty of water and food. You will also be alone for most of the hike, so while you should enjoy the solitude, understand that there will not be anyone to help you should you get in to trouble.
Final Words on Grand Teton
Overall Verdict - It was ok.... In reality, I ran out of superlatives to describe the Tetons. Just seem them, you won't be disappointed.
Days/Nights to Camp/Spend Here – We spent 4 nights in Jacksonhole, but only because we had a host who generously put us up. If you don't and have to camp, we would recommend two nights if you do our hike, three if you break it up. As we saw most of the park in one day with that hike.
Camping Evaluation - Didn't camp, so can't really help. Although, an interesting option is to camp inside of the park and do our hike over 2 or 3 days. That would probably be your best route.
Best Time To See Grand Teton - Morning again, but it looks great all day. You will see more wildlife in the morning. We saw the moose and her baby around 8:30am.
Tips/Tricks - Don't take the ferry. Friends don't let friends take the ferry.
Best Hikes - The Cascade Canyon Loop Trail with Jenny Lake extension (26+ miles). Be sure to hike it clockwise.