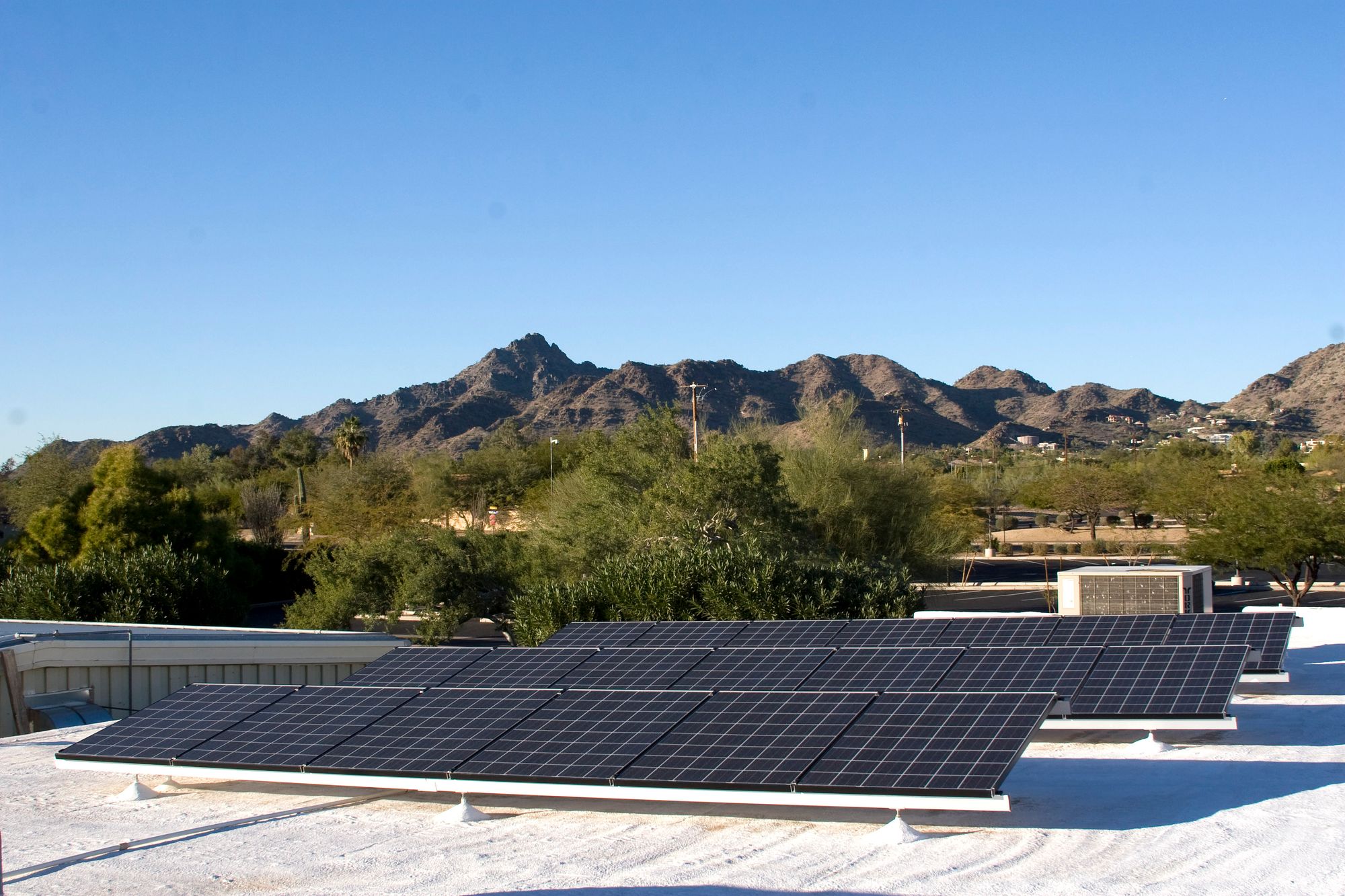 Summary & Use Case
The Solar Golf Cart Project was focused on powering several golf carts on the Phoenix Country Day School campus with solar power. The project was envisioned as a proof of concept of the viability of solar power and as daily inspiration to students to be more thoughtful regarding their energy use.
Timeline, Status, and Role

Throughout 2008 & 2009
Project Lead - Wrote & Received Grant, Managed Project from Start to Finish
Status - Still Active! You can see the solar panels via Google Maps here.
Project Description

Similar to my prior project, The Bio-Diesel Golf Cart, the Solar Golf Cart project focused on using alternative energy to power the PCDS electric golf carts as a pilot project for solar power on campus.
I wrote, applied for, and successfully received a second $5,000 grant from SRP, one of Arizona's electric utility providers. This seed funding was enough to create the momentum the project needed to raise the additional funds needed for completion.
The project consisted of 18 solar panels installed on the roof of the maintenance shed. Those panels would typically generate enough electricity for all of the electric golf carts on campus. In addition, the project was also integrated into the PCDS curriculum for students of all ages to better understand sustainability and alternative forms of energy generation.
This project would absolutely not have happened without the support of the entire community, including SRP, PCDS, American Solar as well as local media that covered the project (Arizona Republic, Paradise Valley Independent, Phoenix Magazine). A true community effort.
Media - Photos and Publications
Photos
Yes - You get to see pictures of me in high school. The power of technology :)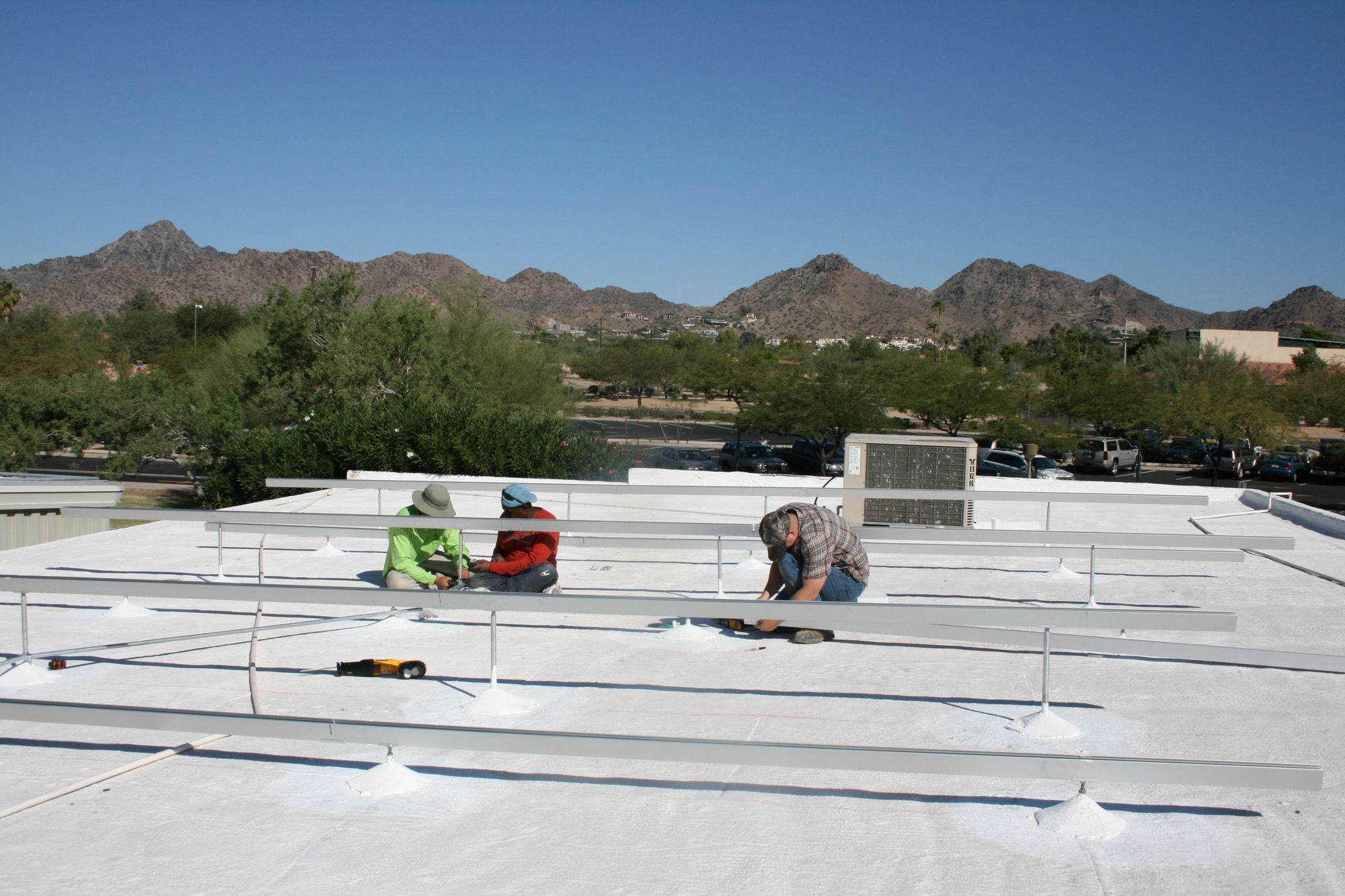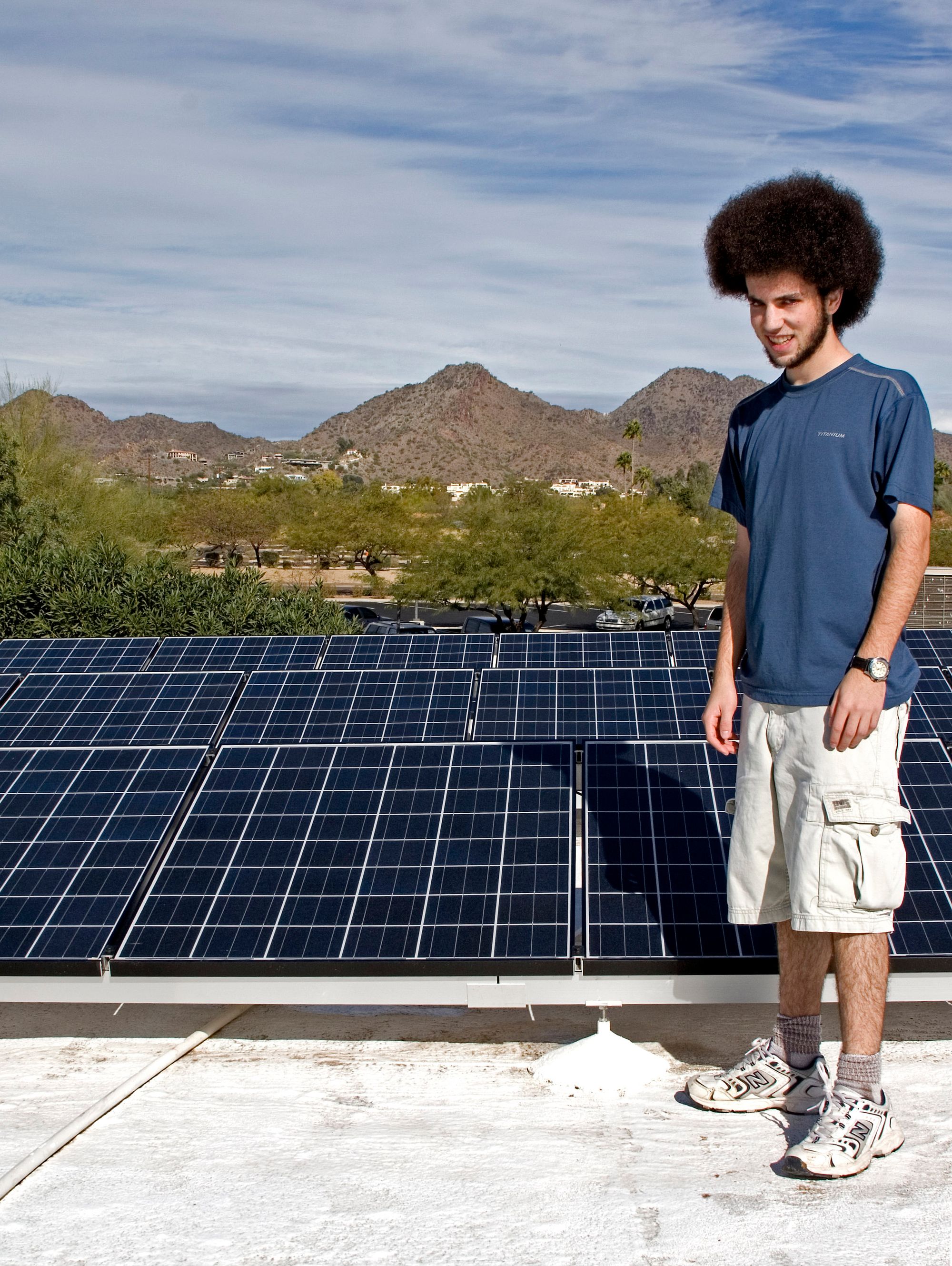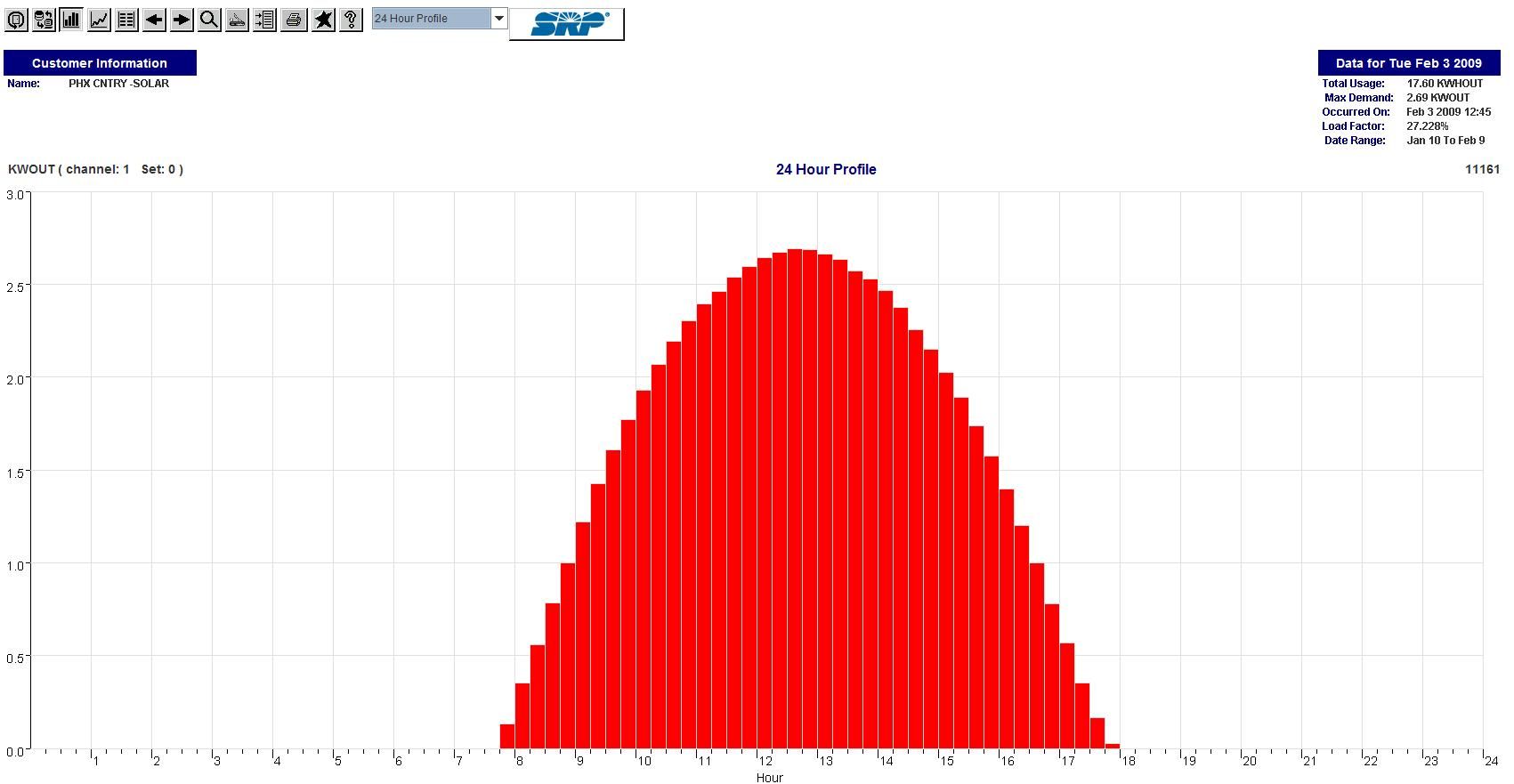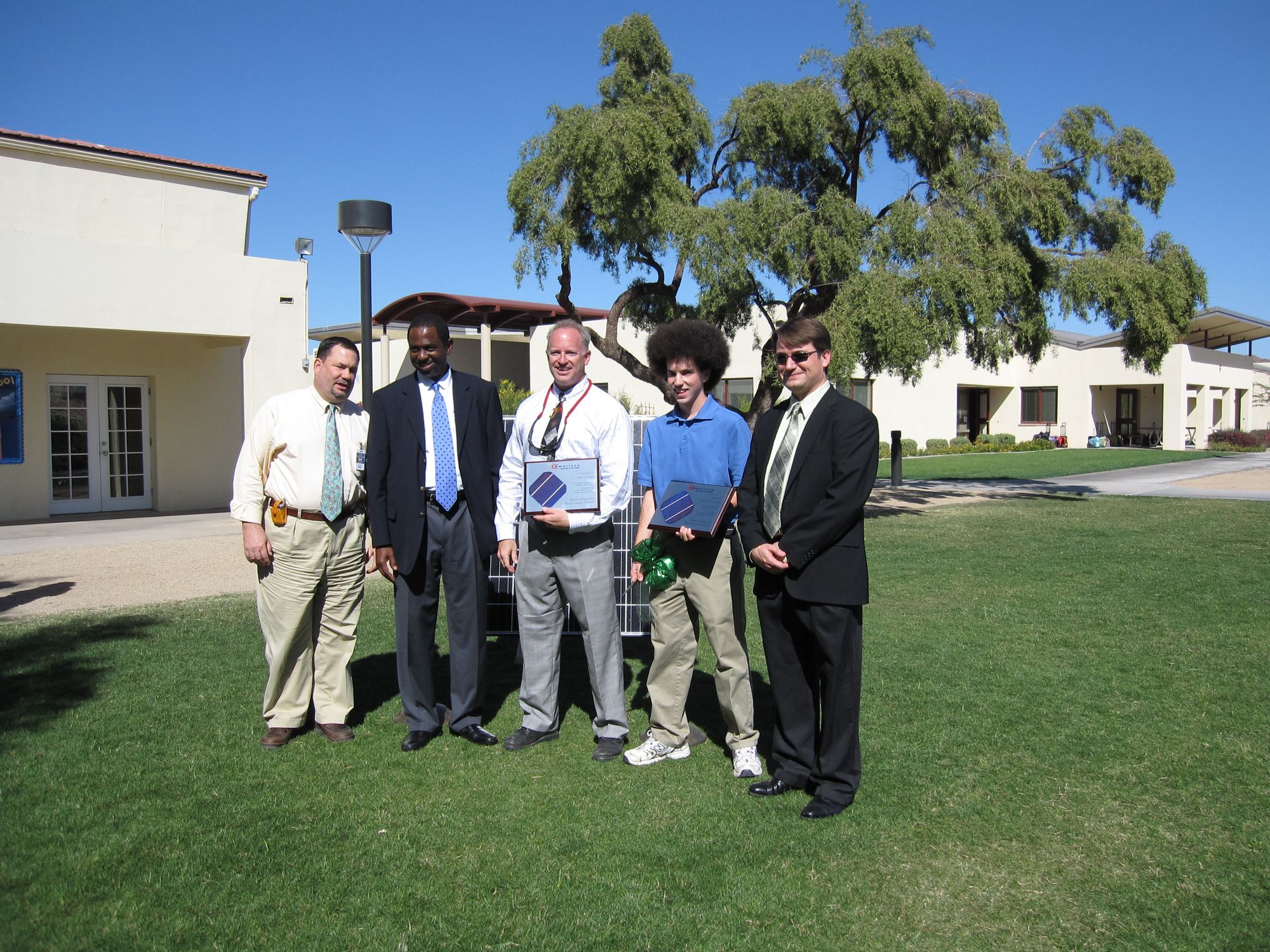 Publications
Links to these publications are long gone at this point, hence the PNGs.
SRP & American Solar Electric Press Releases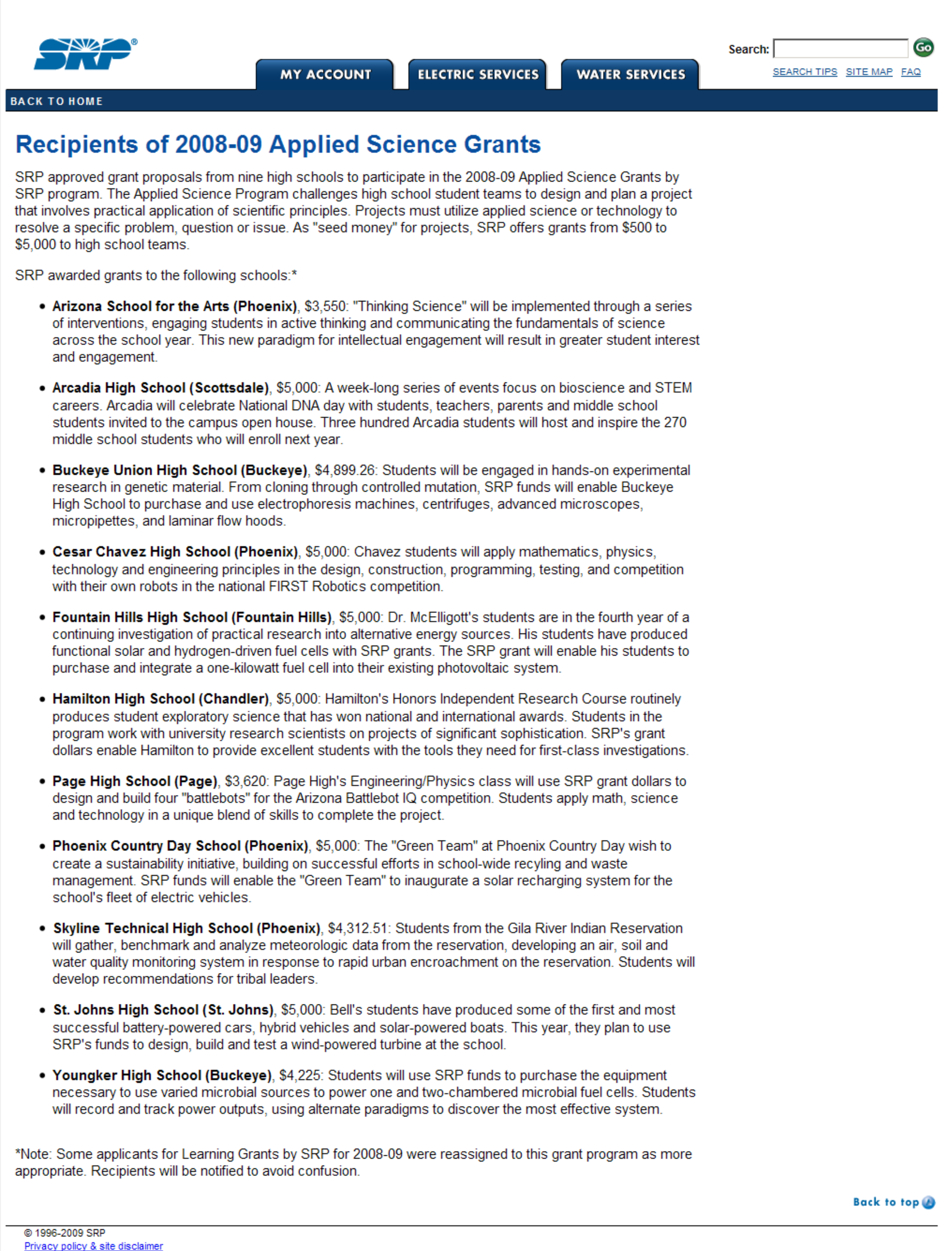 Arizona Republic & Phoenix Magazine Coverage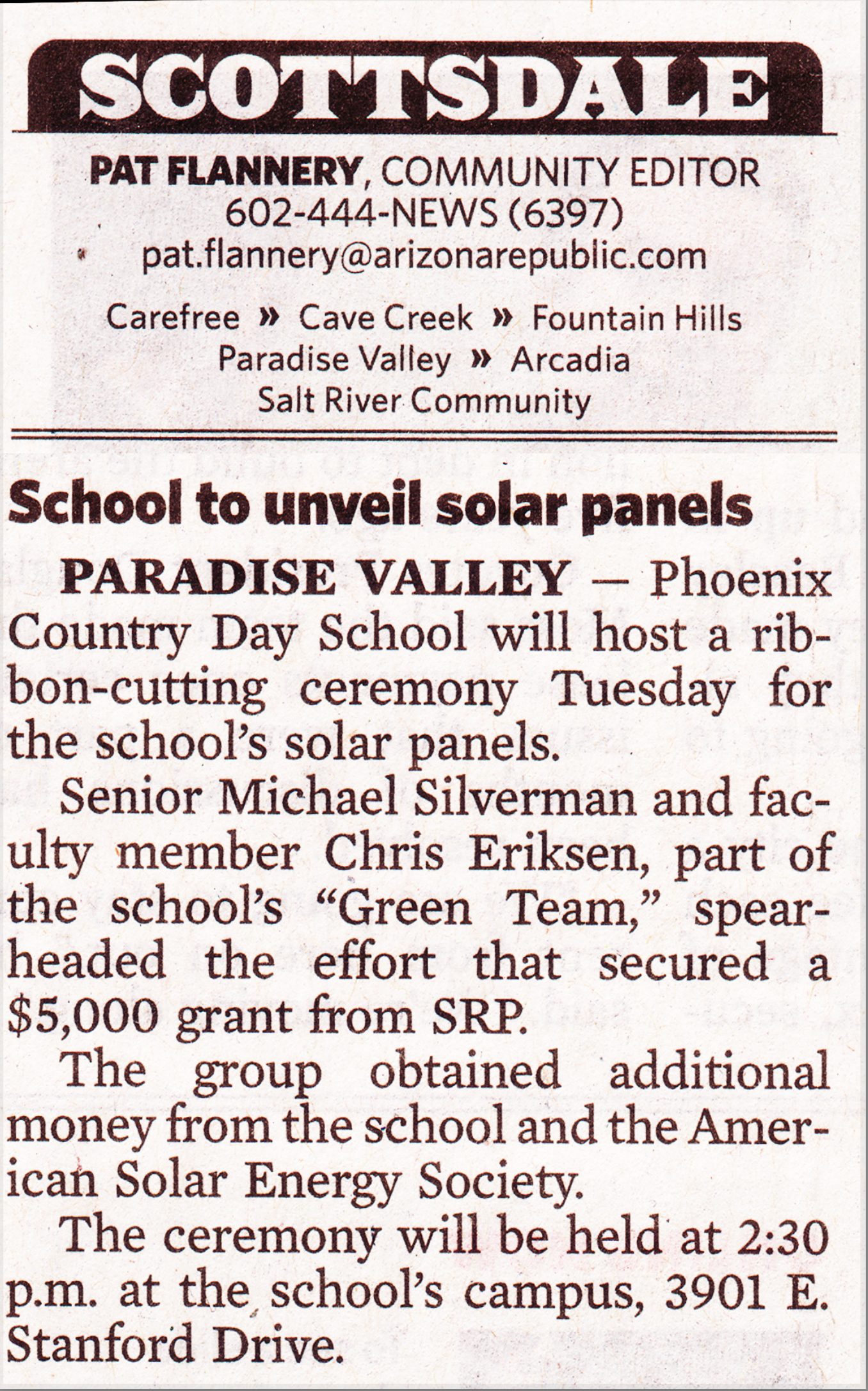 Paradise Valley Independent Coverage