Kilimanjaro - Day 1 - Machame Gate to Machame Camp
The first day of climbing started as soon as the bus pulled into our hotel at 7:30am. The drive to the mountain is pretty incredible in and of itself, but the gate to the trail is something else. Take a look.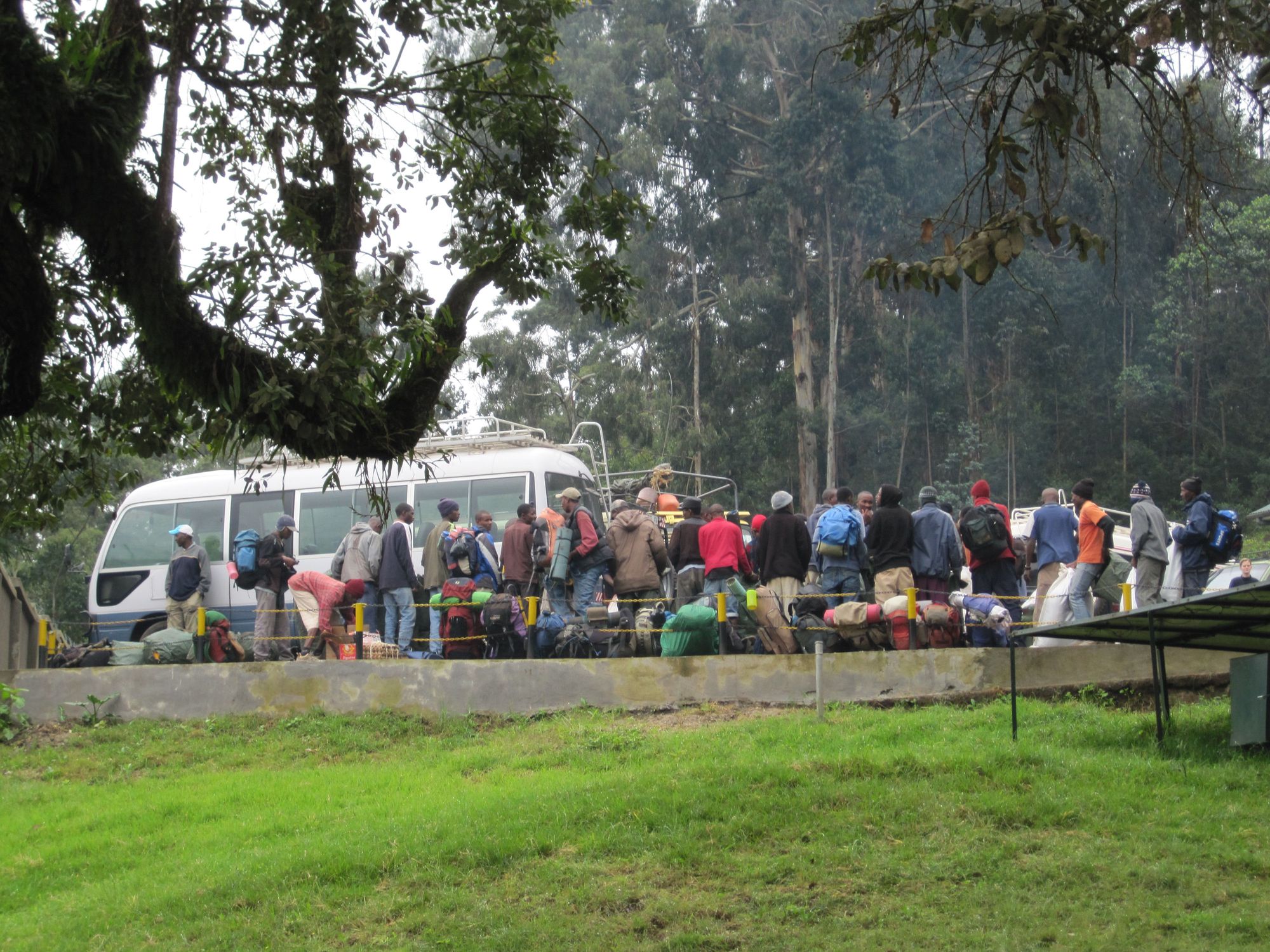 There are people hawking souvenirs, other guides assembling their teams, and park officials trying to maintain some semblance of order. It is a sight to see. While your starting point may differ depending on the route you choose, my group hiked up the Machame Route, so we fittingly started from the Machame Gate (6,800ft). It will take about an hour for your guide to find porters for you and sign all of the paperwork required for you to begin hiking. You can't really rush through this part, as that is just how long it takes. Sit back, relax, and soak in the view.
After that you can start what you have been waiting for, the climb up Kilimanjaro. Regardless of the route you take, your first day's hike will likely be through thick rainforest on a trail that will vary in its "muddiness" due to changing weather conditions. By the way, the porters are ridiculous. They will exhibit amazing feats of strength throughout the trip, and always with a smile.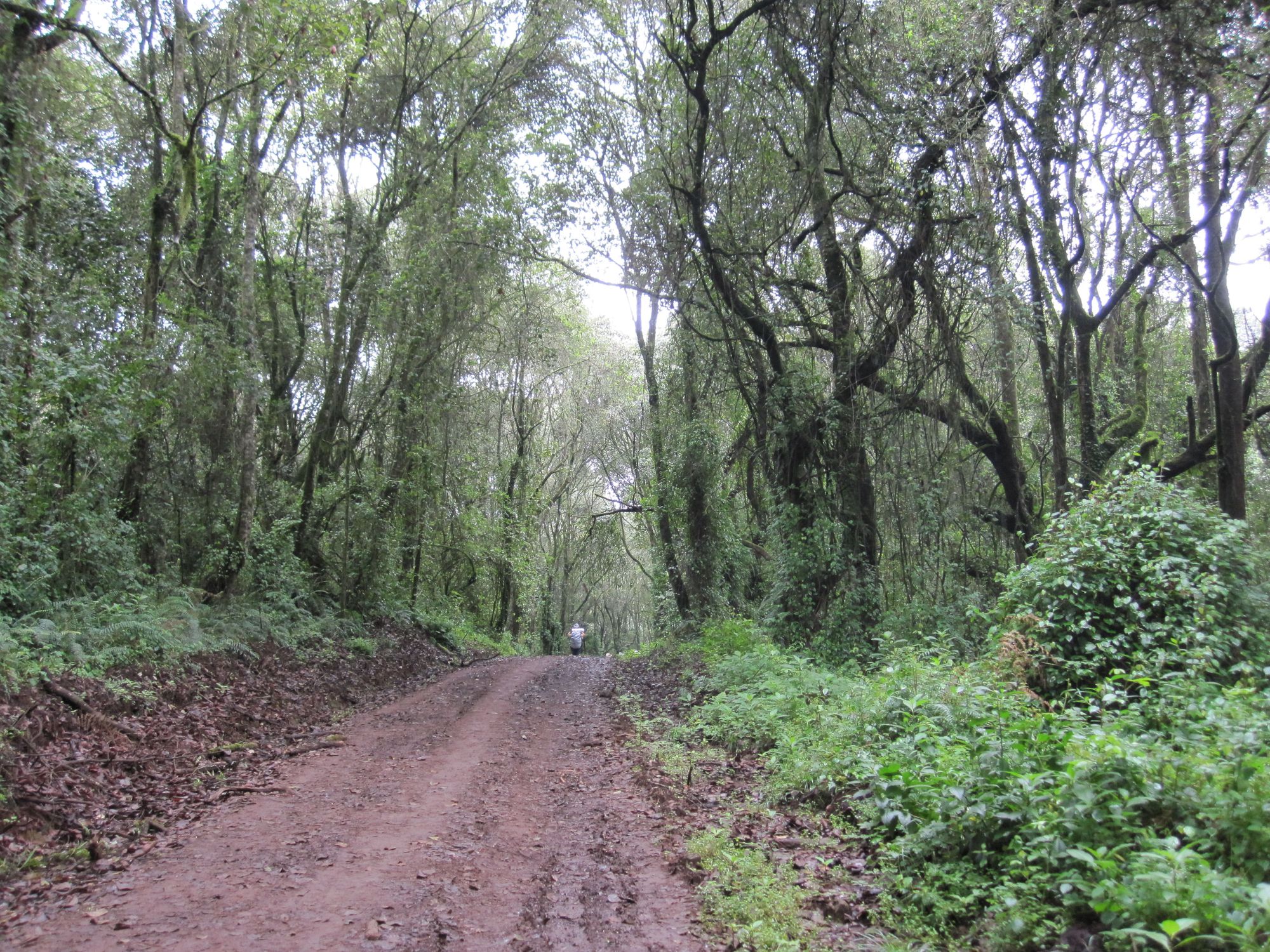 You may or may not get above the tree line. We camped a little bit below the tree line at Machame Campsite (9,840ft) which was a beautiful forest area with some great views of the valley below. Keep taking that Diomox, because it only gets higher from here.