Kilimanjaro - Day 4 - Barranco Camp to Karanga Camp
The fourth day took our group from Barranco Camp (13,000ft) to Karanga Camp (13,400ft). This, other than summit day, was by far my favorite hiking day of the trip. Right after packing up your stuff you will head up the Barranco Wall, a scramble up the side of the valley you camped in the night before.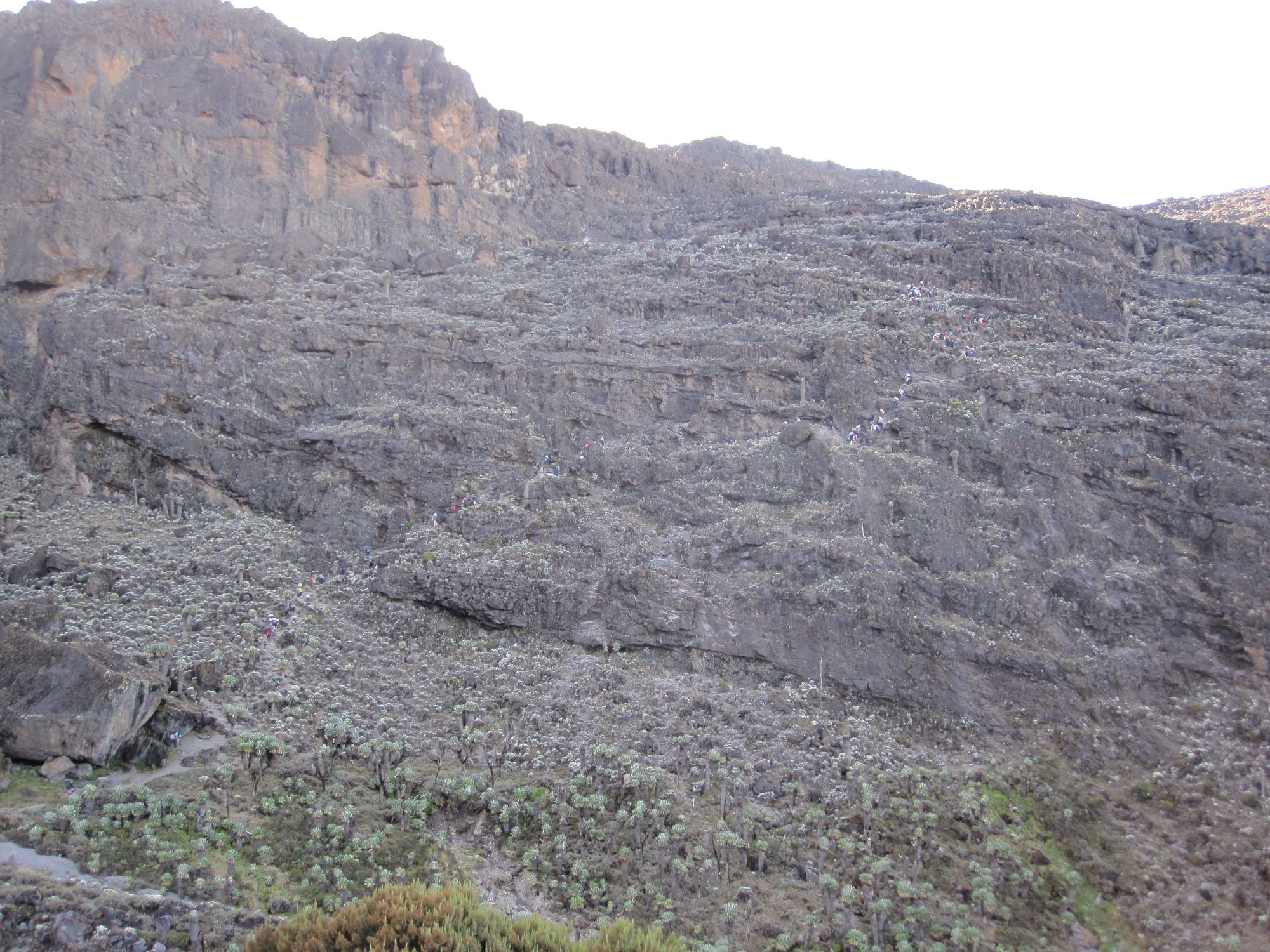 It was a lot like my hometown favorite, Camelback Mountain in Phoenix, Arizona, exactly what I trained on. This was probably the most technically challenging part of the entire expedition, including summit day. Parts of this can get quite interesting if you do not pay attention.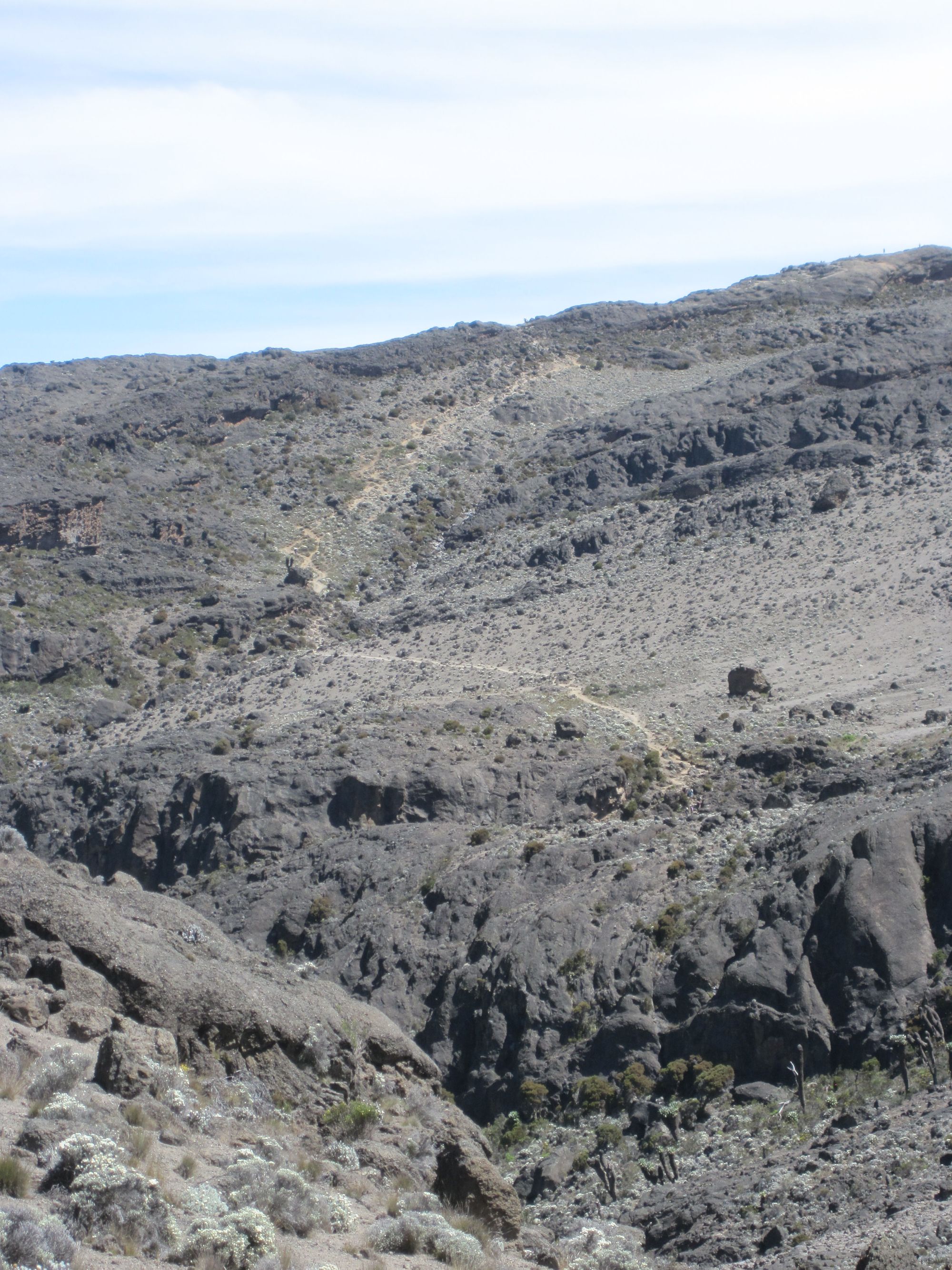 After that, you will hike through a long valley to end your day at Karanga Camp, which once again has incredible views of the valley floor.